American College of Hyperbaric Medicine
The ACHM is a professional society dedicated to appropriate utilization, standards of care, education, training, certification, and recognition of hyperbaric oxygen therapy as a distinct medical specialty.
The American College of Hyperbaric Medicine was founded in 1983 in support of clinicians practicing hyperbaric medicine who recognized the importance of therapeutic oxygen in clinical applications, especially wound management.
Divers Alert Network
The DAN Medical Information department staffs a 24-hour emergency hotline and specializes in evacuation coordination, dive medicine information and medical referrals.

Rubicon Foundation
Exploration and research are the genesis of scientific explanation. The Rubicon Foundation initiates projects that contribute to the expansion of human understanding.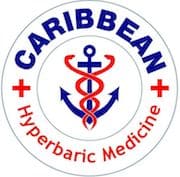 Caribbean Hyperbaric Medicine
www.caribbeanhyperbaricmedicine.com
Caribbean Hyperbaric Medicine composed and administers five nationally accredited hyperbaric courses (accredited by The National Board of Diving and Hyperbaric Medical Technologies and the American College of Hyperbaric Medicine). These courses are utilized internationally by physicians and other allied health care professionals to qualify for hyperbaric certifications that are required for them to provide hyperbaric treatment for patients.
Caribbean Hyperbaric Medicine also offers 12 courses approved by the Diver's Alert Network (DAN)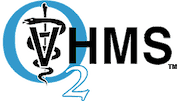 Veterinary Hyperbaric Medicine Society
The mission of the Veterinary Hyperbaric Medicine Society is to advance the science and clinical application of hyperbaric therapy in animal and human medicine through the promotion of education, discovery, and collaboration.
Need help selecting Your Perfect Chamber?