Distributors Wanted – Arab Health 2018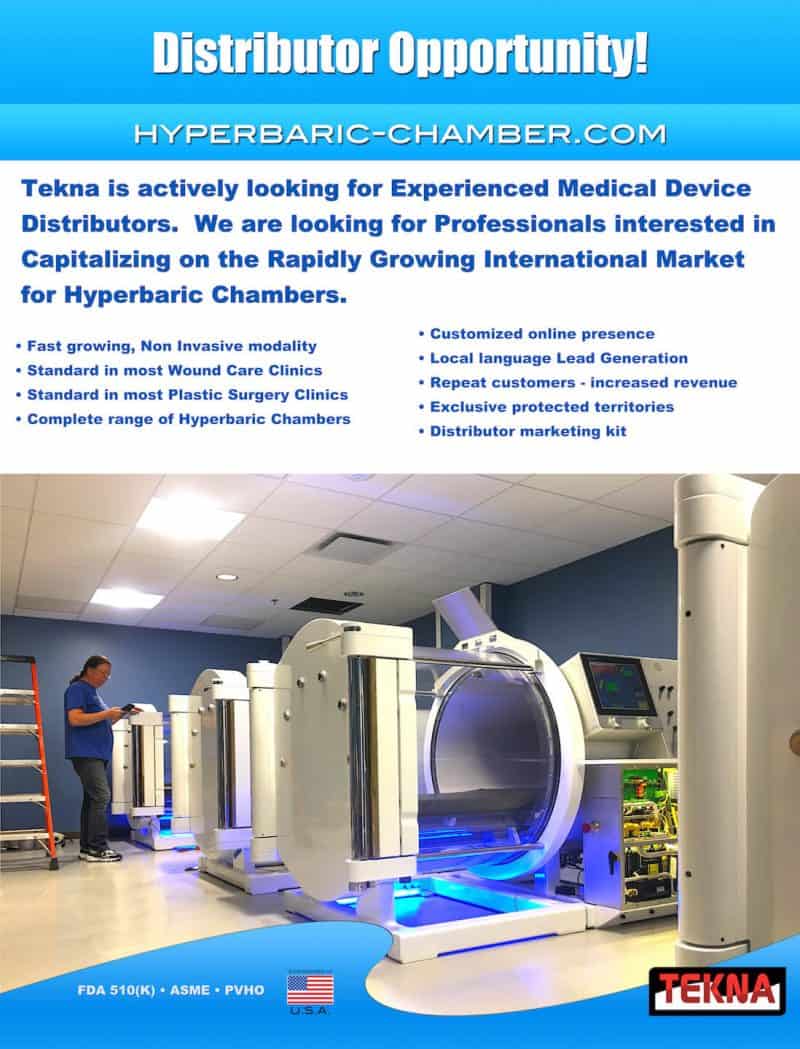 Distributors Wanted at the Tekna Hyperbaric Chamber Display at the Arab Health Exhibition and Congress 2018! Tekna has made hundreds of new International Distributor Relationships and sold a number of very large Hyperbaric Chamber Systems at the show but we are still looking for Professional Distributors from a number of key countries.  Please  come by and see the latest in Hyperbaric Chamber Technology. Tekna has a Hybrid 4000 Hyperbaric Chamber on display in booth Z1.C02 Here!
Arab Health is the largest gathering of healthcare and trade professionals in the MENA region. The 2018 edition of the event is expected to welcome more than 4,200 exhibiting companies and 103,000 attendees from 150+ countries.
Accompanying the exhibition will be 19 business, leadership and Continuing Medical Education (CME) conferences providing the very latest updates and insights into cutting edge procedures, techniques and skills.
Arab Health 2018 will take place from 29 January – 01 February 2018. The exhibition is free to visit if you register before the show!
Need help selecting Your Perfect Chamber?
Questions?
You Need This
Free Guide!
Get It Now! Limited number available.
Now Translated into 105 different languages
For Patients and Clinics.