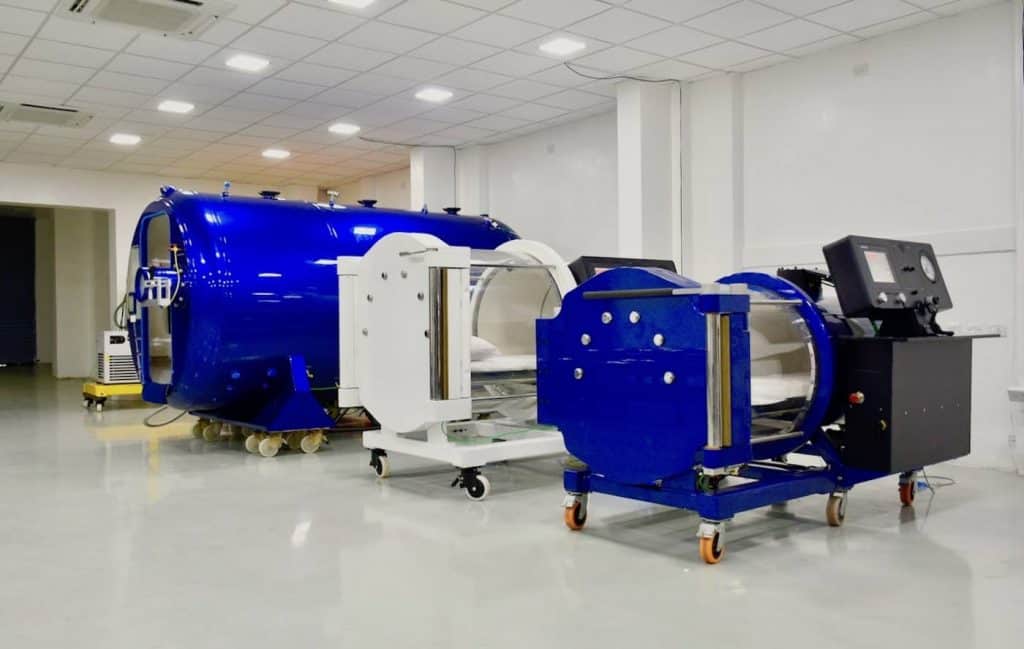 Hyperbaric Equipment
Hyperbaric Oxygen Therapy Equipment
Do you need Hyperbaric Equipment to support a Hyperbaric Clinic, Hospital, Veterinary Clinic, or Military Installation? Tekna can fulfill all of your Hyperbaric Equipment needs. Tekna offers:
Monoplace Hyperbaric Chamber Systems
Multiplace Hyperbaric Chamber Systems

Military Chamber Systems

Veterinary Chamber Systems

Medical Air Compressor Packages

Fire Suppression Systems

Environmental Control Systems

Sealong Hyperbaric Hoods

100% Cotton Hyperbaric Scrubs

100% Cotton Hyperbaric Sheets / Pillows

Point of Connection Drawings

Hyperbaric Clinic Floor Plans

Power Requirement Plans

Med Gas Plans
Need help selecting Your Perfect Chamber?